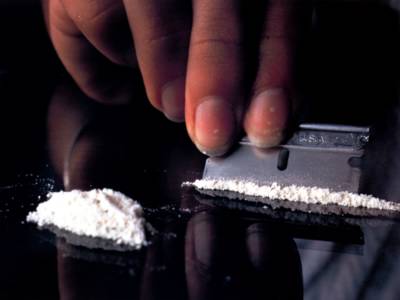 Authorities have issued an arrest warrant for Courtney Love after she was charged with felony assault with a deadly weapon, stemming from an incident "on or about" April 25 where Ms. Love allegedly attacked Kristin King -- a friend of her former manager and boyfriend Jim Barber -- with a bottle and metal flashlight.
Ms. Love was not yet in custody, nor was it clear whether or not she had been served with a warrant.
California state Superior Court Judge Craig E. Veals set Ms. Love's bail at $55,000, due to her prior arrest record and the seriousness of the crime. Also factored in the bail was the fact that the alleged crime was committed while she released on bail for another charge, the site reported.
Ms. Love pleaded guilty to an unrelated charge, a misdemeanor count of being under the influence of a controlled substance, last month. The singer is still facing felony charges in Beverly Hills, where's she's pleaded not guilty to illegally possessing prescription painkillers.
The cases stem from separate encounters with police on the same night last October.
Ms. Love has one other case pending, after being charged in May with assault and reckless endangerment for allegedly hitting a fan with a microphone stand at a New York nightclub in March.
"If you like to pretend that you'll never get old
You got what it takes to rock and roll."