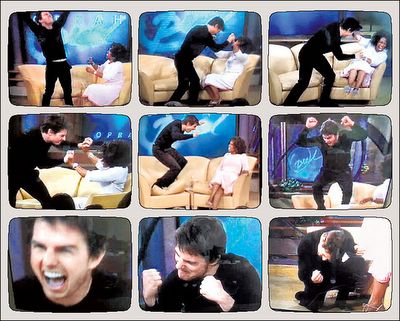 And on the second day of the three-day weekend, the rains came, and lo, it continueth to rain for the next many days.
The 10-day forecast on weather.com shows nothing but thunderstorms, interrupted by the occasional downpour. No need to water the garden. No need to invent excuses not to go run.
So far this week, I've been to the zendo three nights, and I open tomorrow. Sesshin starts Friday. I've always wondered what it would be like to go every night, and it looks like I'm about to find out.
But anyway, I was watching Bush's press conference, and he was asked about Amnesty International's allegations of torture by the US and outsourcing of torture. And Bush responds that such allegations are lies brought forth by those who disassemble. I think he knew that it might not be the right word because he went on to explain that "disassemble" means to tell lies. I think he was trying for "dissemble" and disinformation, but disassemble was what came out.
This guy went to Yale, is in charge of the country and Commander in Chief of the military? It makes you wonder what would have happened if he actually paid attention in class instead of majoring in beer and male cheerleading. I wonder who studied their ass off in high school that year and aced their SATs, but still didn't get to attend Yale because he or she was bumped in favor of some rich kid.
Then on top of all that, I see this headline:
That's a real headline. No kidding. And to think, a pretzel almost did him in . . .
Any technology distinguishable from magic is insufficiently advanced.